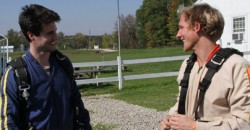 By Rachel Hagenbaugh  | ALLIANCE, Ohio. — At first, Warren Swegal is just a dot 10,000 feet in the air.  Gradually, the shape of the parachute starts to take form.  Sometimes he spins around in a circle, but only for a few seconds.  To those on a ground, it seems like a long time.  For the […]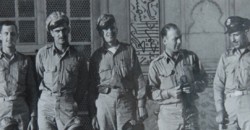 KENT — Some time after the first solo and before becoming licensed, every pilot who has learned how to fly since the 1920s has been warned, "There are old pilots, and there are bold pilots—but there are no old bold pilots." How then, does one explain Richard Schwabe?
WADSWORTH — Why are aspiring pilots from Belgium, France and Japan traveling to a small country airfield in Ohio? Dan Weltzien knows—he invited them. He also manages one of the most affordable flight training operations in the world from his apartment above Skypark Airport's narrow airstrip. But don't ask him about the Egyptian mummy case.